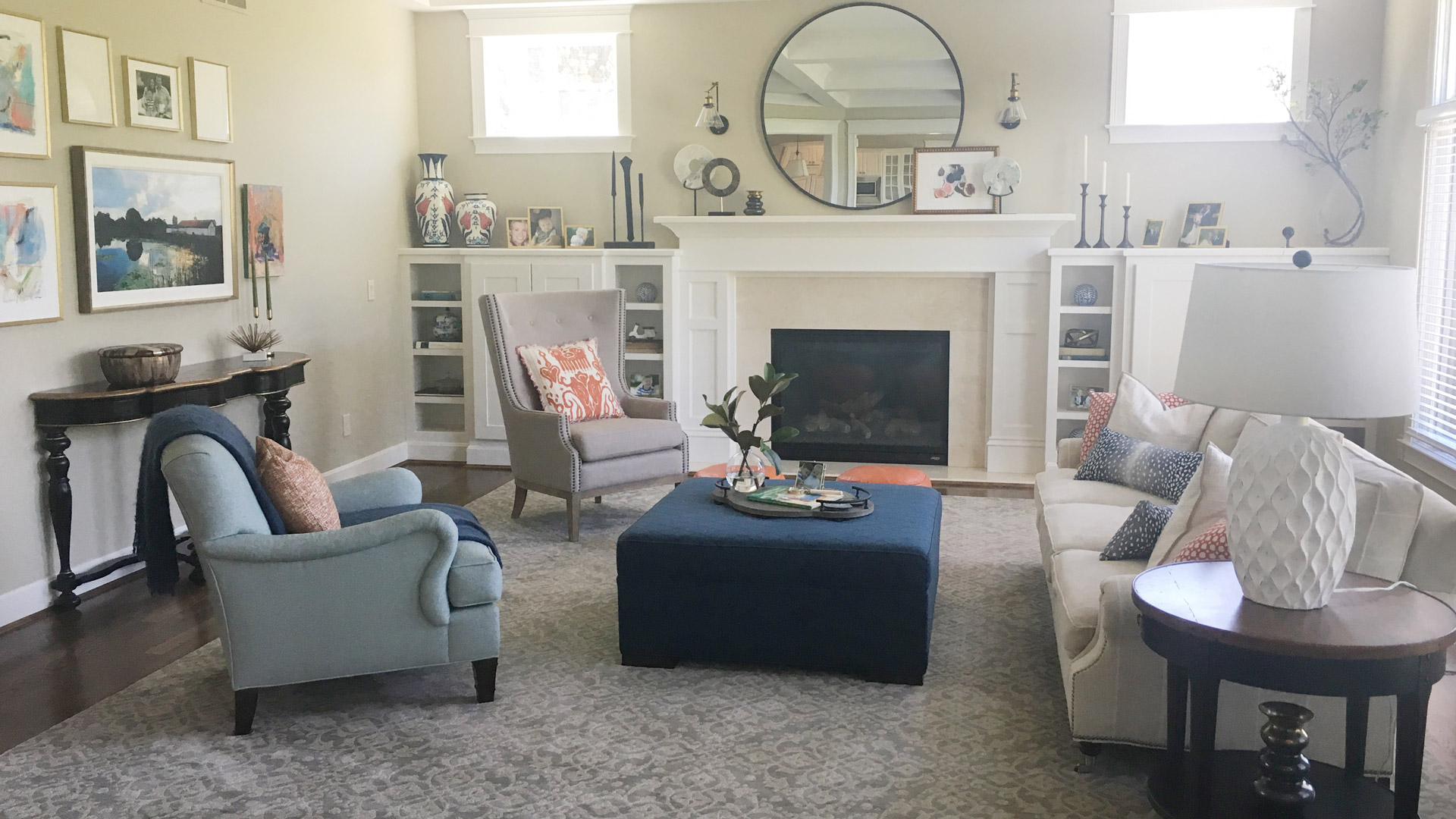 Home Starts Here.
Let's be honest. Interior design can seem daunting. From pinpointing the best paint colors and coordinating light fixtures to orchestrating a furniture flow that feels both functional and fabulous—the details can be dizzying.
Relax. You're in expert hands at ESD Interiors.
Whether refreshing a room, renovating multiple floors, or designing new construction from the ground up, ESD Interiors is your trusted guide for creating beautiful spaces you love.
As a full-service interior designer, we do the worrying for you. We pride ourselves on producing finished products that are even better than you dreamed—with a painless process that's collaborative and enjoyable.
Your space is our passion. Let's get started.
Rave Reviews
"Keri's creativity is very evident, and she has a great sense of space, especially when choosing art. Overall, the experience with ESD Interiors was fantastic and we wouldn't change a thing!"
Molly
Cincinnati
"Amanda was honest, enthusiastic, always available, and worked quickly. She is exactly what you'd want in a designer and I highly recommend ESD Interior's services."
Erin
Cincinnati
"Working with Keri and her team was one of the best business decisions I could have made. Not only does ESD Interiors make it easy by providing you with a variety of design options based on your likes and functional needs, they do all of the shopping and installation, letting you focus on what you do best - running your business."
Shannon
Cincinnati
"ESD Interiors never disappoints! Keri has a unique talent of incorporating items in your house and giving them new life in her designs. She listens to your lifestyle and stays committed to making the space work for your family. Her countless ideas always amaze me - it has been so fun to watch our new home transform inside and out."
Jill
Mariemont
"ESD Interiors has truly transformed our house into a home. Using smart design decisions they have transformed rooms from outdated, tired spaces to our favorite family corners of the house. instead of just copying something out of a magazine, we have a unique blend of design executed and personal to our family. We just can't wait to start the next room!"
Lisa
Amberly Village