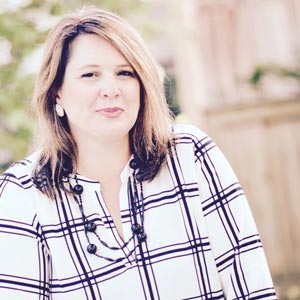 Keri Malafa founded ESD Interiors in 2011 with a passion for designing spaces that are beautiful, functional and reflective of her clients' lifestyles. Best known for her fresh, creative take on her designs, Keri combines classic elements in a modern way. Her strength is her ability to create a home that is warm, inviting and an extension of her clients.
She brings her enthusiastic and creative vibe to every project. The long-lasting client relationships that reach far beyond a home design are a true testament of her approachable nature. She takes time to understand each client, their needs, their style and how they use their space, working closely with them as the pieces fall into place and the vision evolves into reality. At a project's completion, it's the client's joy and satisfaction that are most rewarding.
"I believe life's best memories are made within the walls we live," Keri says. "I believe your surroundings matter and should reflect who you are."
That's why she does what she does, and why her business has continued to flourish for nearly a decade.
Keri resides in the Village of Mariemont with her husband, Matthew, their three teenage children and the family's loveable golden doodle—forever trying to achieve the perfect work/life balance by making sure to fit in family vacations, date nights, her kids' sporting events and weekly tennis with her girlfriends.